How to create a Widget designer using Thunder in Sitefinity
A widget is a component of interaction like a button or a scroll bar. A specific kind of user-computer interaction is facilitated by every widget, which is visible on the applications graphical user interface. For instance, a blog post can be displayed leveraging the blogs posts widget. All that you have to do is tell the widget the number of posts, which have to be displayed on a single page, which blogs should be used and how they have to be displayed.

Follow these steps to create widget designer
Step 1: Open your project in visual studio
Step 2: Right click on project name and add > new item > click on sitefinity > select Designer for existing widget, give a name to that one and click on add.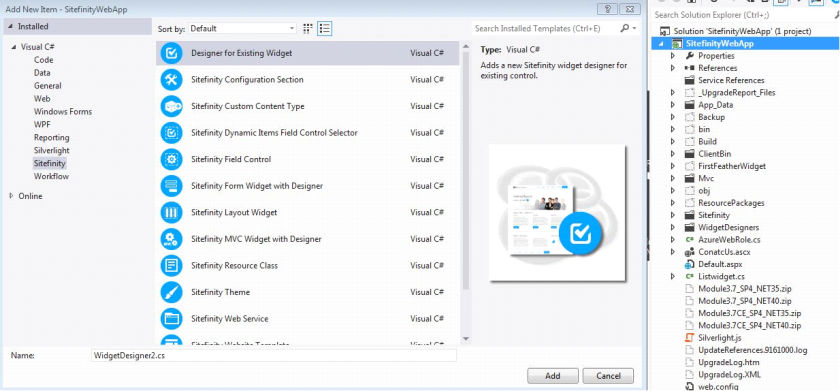 One pop-up will come as create a widget a designer, click on next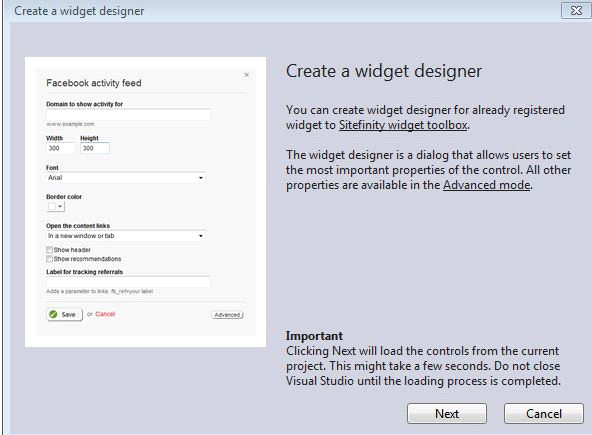 That will shows your custom widgets (here mine Contact Us)
Select one and click on next as below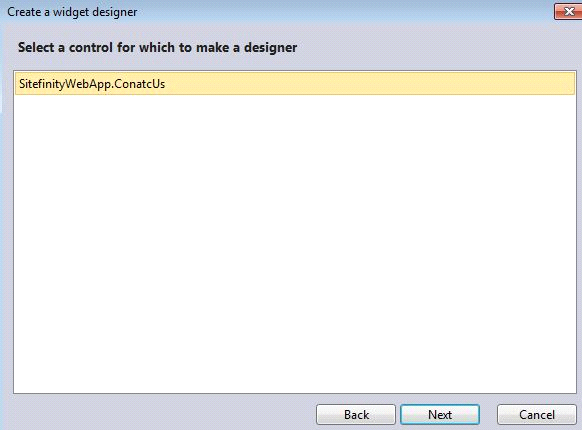 Here you can add fields to your designer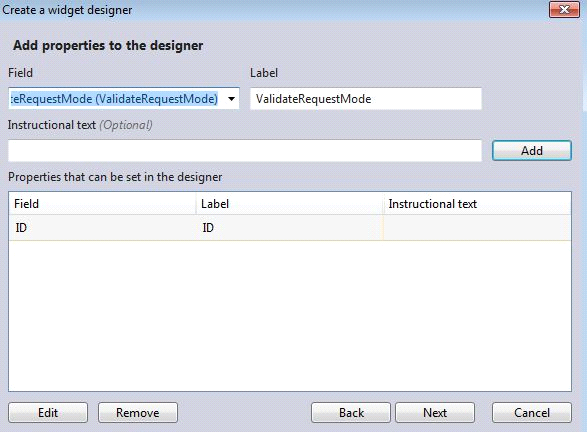 click on next
Finally you'll get successful message.