How to Download Kentico Xperience Product Setup File?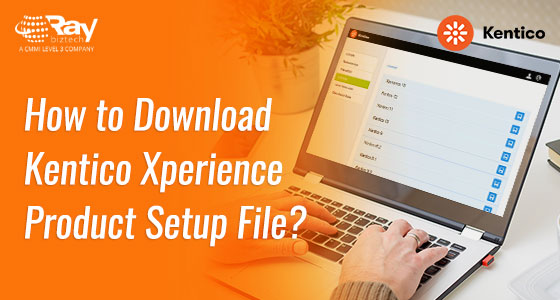 How to download Kentico setup file(s) from Kentico Client Portal and benefits of this portal?
Prerequisites:
kentico User Account
How to Create kentico User Account?
Browse client.kentico.com portal, refer below screenshot -
2. Click on Sign up Now! Button to create your account. Refer below screenshot
3. You can fill the form and register your account
4. You will receive activation email from Kentico team
5. Open email from your mail box and click activation button to activate your account on
client.kentico.com
You can see the licenses page with left menu after successful login into client portal.
Left menu contains the following options –
Licenses
Evaluation Keys
Free edition
Download
Client Portal Guide
Client Switch Guide options.
Licenses:
We can register licenses with Serial number and Project name
Evaluation keys:
Free edition:
Free edition option allows you to create free license for any desired domain with versions from 3.x to 13.x and with never expiry.
Download:
Download option allows you to download Kentico Xperience production from 6.x to 13.
Client Portal Guide:
For new clients, including technical and business users, this document offers helpful hints and links. Learn how to generate licence keys, register new licences, and take care of your maintenance.
Client Switch Guide:
For clients who are changing from a perpetual licence model to a subscription licencing model, this document provides a step-by-step tutorial. Learn how to change your licencing keys, upgrade your licence, and more.
About Author: