How to use the logging components? p & p Developing SharePoint Applications guidance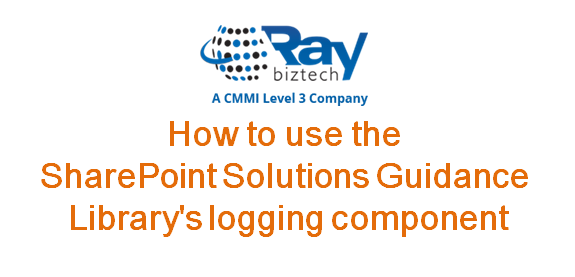 This video demonstrates how to use the SharePoint Solutions Guidance Library's logging components. The SharePoint Logger can be used to log messages to IT Pro oriented sinks such as the Windows EventLog and to developer oriented sinks such as the SharePoint ULS.
Quick Links:
Setting up the Contoso RI
Walkthrough of the Contoso Reference Implementation
How to use the configuration component?
How to use the SharePoint Service Locator?
Developing ShareP.-Courtsey MSN Channel9