How Artificial Intelligence (AI) drives Transformation across Enterprises?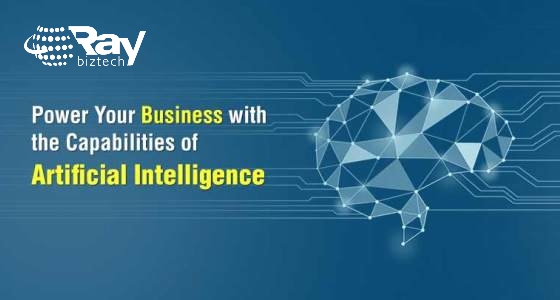 Artificial Intelligence is a specialized capability involving automated tasks that are performed exclusively by machines driven by thinking ability and logical conclusion; with zero or minimum human intervention. By virtue of AI, machines can solve complex problems, as well as accomplish planning and strategic thinking that were conventionally handled by humans.
Machine Learning and Data: The Crux of AI
In order to process large data, AI leverages complex algorithms to initiate the desired action or series of steps to complete a specific task or process in a well-defined domain. It would typically collate data from various touch-points such as IoT and the connected devices to be able to process the same, and is able to achieve the agility to perform the same task even more consistently the next time around.
An enterprise tracks its preparedness towards an AI transformation – particularly in terms of infrastructure as well as support for consistent and hassle-free coding in machine languages. For Artificial Intelligence to flourish, certain enablers are also required. The introduction of GPU (Graphics processing units) along with more dynamic processors has made it possible to have more sophisticated and automated gadgets, such as driverless cars – all relying on clean and accurate data as a key enabler.
AI Scope and Capabilities: Industry Speak
According to the thought leader at a technology firm, Artificial Intelligence is poised to generate more wealth than it could diminish. The changes, in terms of replacing humans with machines or robots, would not be drastic or immediate. For instance, an accountant may not necessarily pick a pink slip and eventually replaced by a robot; but might find a switch to the next job or another similar role a bit exhausting.
An expert has also outlined the effect on transition in the economy. As explained, businesses would move from farming to manufacturing, and subsequently to services. He further reckoned an elimination of as many as eight million jobs in the US alone, when self-driving heavy vehicles or automatic gate-keepers are introduced.As more and more tasks that require 'common sense' are accomplished by machines, the scope of artificial intelligence is far wide open into the future.
Let us look at the domains or service areas that are likely to serve as key 'pastures' for rapid adoption of Artificial Intelligence (AI):
Retail
Consider the scenario of a live chat app equipped to accomplish an AI-enabled conversation, which enables a buyer to make a decision on selecting a product. The chat-bots would understand the conversation, initiate the talk with certain default lines of greeting, and then direct the subsequent query to the concerned customer care representative or information center. The chat functionality is embedded into the website by leveraging AI code.
Cyber Security
Strategically developed AI-based solutions can help boost security in cyberspace with real-time threat detection and prevention. This mechanism is governed by algorithms capable of scouring enormous blocks of data transmitted across protocols to monitor impact, detect anomalies, and respond to identified threats with earmarked quarantine or clean-up. Businesses looking towards rapid transformation in terms of security can leverage highly sophisticated AI tools to prevent firewall attacks, thereby stopping hackers and malicious code injectors from breaching network defenses.
BFSI (Banking & Financial Services)
Banks have been embracing AI to streamline their transactions and thereby detect fraud or malicious activity using powerful algorithms, which could scour a database against the given transaction and validate or reject same. With evolving business scenarios and dynamic protocols and regulations governing financial transactions, debt settlements, and insurance policies, AI-powered banking and financial systems have become all the more efficient in their increasingly challenging role, dispensing their obligations with utmost precision.
Artificial Intelligence is thus poised to transform the landscape of businesses with machines slated to perform some of the most crucial tasks that require human intervention as well as intelligent cognitive abilities.
About Raybiztech
Raybiztech is a leading global Information Technology (IT) Services and Solutions, a CMMI Level 3, ISO 27001:2013 Certified Company. We are a Member of NASSCOM, HYSEA, NJTC, and AIIA. Raybiztech offers comprehensive end-to-end IT Services for Business Application Development, Enterprise Solutions, Enterprise Collaboration Services, Testing and Quality Assurance Services, Cloud Computing and IT Infrastructure Management to organizations in the Banking & Finance, Insurance, Healthcare, Manufacturing, Retail, Media & Entertainment, Leisure & Travel, Telecom and Energy & Utilities verticals as well as Independent Software Vendors.