CRM Trends to look out for in 2018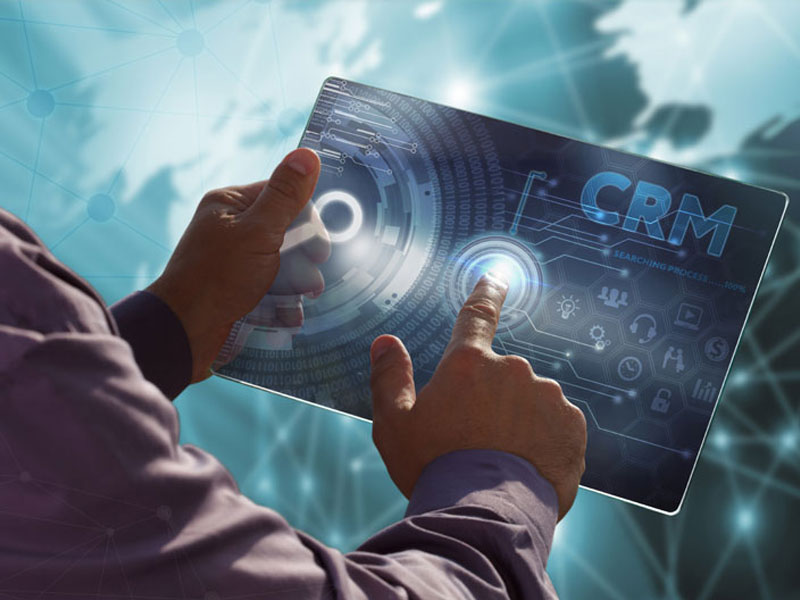 With continuous technological advancements like Cloud, AI and Machine Learning CRM is also evolving rapidly. New customer expectations have encouraged CRM editors to transform their solutions largely.

Present CRM solutions must meet two fundamental needs i.e. CRMs should be customer-centric, and CRM should offer finest and smart User Experience (UX). CRM applications are not restricted to mere customer relationship management processes they are expected to do much more than that. As consumers expect more and more every day, CRM application should match these expectations as well as be intelligent, robust and should offer scalable solutions. Personalization and contextual precision all boils down to better alliance between sales, service, and marketing. The market is starting to think of a CRM as a complete tool that a company uses to manage all its operations to fulfill an entire customer life cycle.
1. Social selling is the crux to reach the customer quickly
It is necessary to target right people at right time. Creating virtual communities like LinkedIn will help to engage customers in a more meaningful way. This would encourage shared efforts as well as will make life easier for the rest of marketing, these communities and social as a whole will take greater shape as an element within CRM. Social media engagement will help businesses interact more closely with their customers, buy quick evaluation of customer behavior and buying patterns. These insights will in turn add to the lead nurturing capabilities in a big way.
2. IoT Integration
A huge opportunity for both consumers and companies, Internet of Things (IoT) is a major step across a gamut of applications and use cases, market-savvy CRM creators are in the direction of integrating input processing from wearable devices, home devices, phones, and even cars. This will help personalize customer experiences with contextually integrated and relevant data. Such integration will offer businesses to explore opportunities in the form of better and deeper customer insights.
3. Work Automation, Intelligent process
Beyond a basic transaction history, companies are now tracking marketing interactions, clicks, web, or mobile navigation, online but also offline behaviors, on their own platforms or on social networks. This data is not just to be stored with them, but is to understand the customer better. Modern Big Data and analytics solutions have become easier as these tools can enable them to define advanced marketing segmentation, cross multiple data source, and achieve smart predictive matching between a social network username, a website visitor, and a customer record sitting in the CRM database.

Thanks to Chatbots, customers can engage with organizations through websites, mobile applications, Facebook pages, or via SMS. Chatbots leverage multiple data sources (including CRM), and the idea is to handle part of the customers' requests with Artificial Intelligence (AI) like fixing an appointment, suggesting a solution to a problem from the Knowledge Base, following up with a old request, opening and qualifying new cases. Smart services thus automate similar recurring tasks.
4. Quick reach to customers
CRM solutions will evolve with time in creating seamless, consistent customer experience across multiple screens and devices. Recently, the increase in the use of chats within our customer base and it is expected to move to multimedia, with voice, text, and video integrations. This includes better implementations of voice and chat-driven interactions on the go.

It is important to consider that every customer is treated as an individual having unique requirements and the CRM is able to answer all the customer questions with ease. This will give us a pool of happy and loyal customers.
About Raybiztech
Raybiztech is a leading Global Information Technology (IT) Services and Solutions, a CMMI Level 3, ISO 27001:2013 Certified Company. We are a Member of NASSCOM, HYSEA, NJTC, and AIIA. Raybiztech offers comprehensive end-to-end IT Services for Business Application Development, Enterprise Solutions, Enterprise Collaboration Services, Testing and Quality Assurance Services, Cloud Computing and IT Infrastructure Management to organizations in the Banking & Finance, Insurance, Healthcare, Manufacturing, Retail, Media & Entertainment, Leisure & Travel, Telecom and Energy & Utilities verticals as well as Independent Software Vendors.