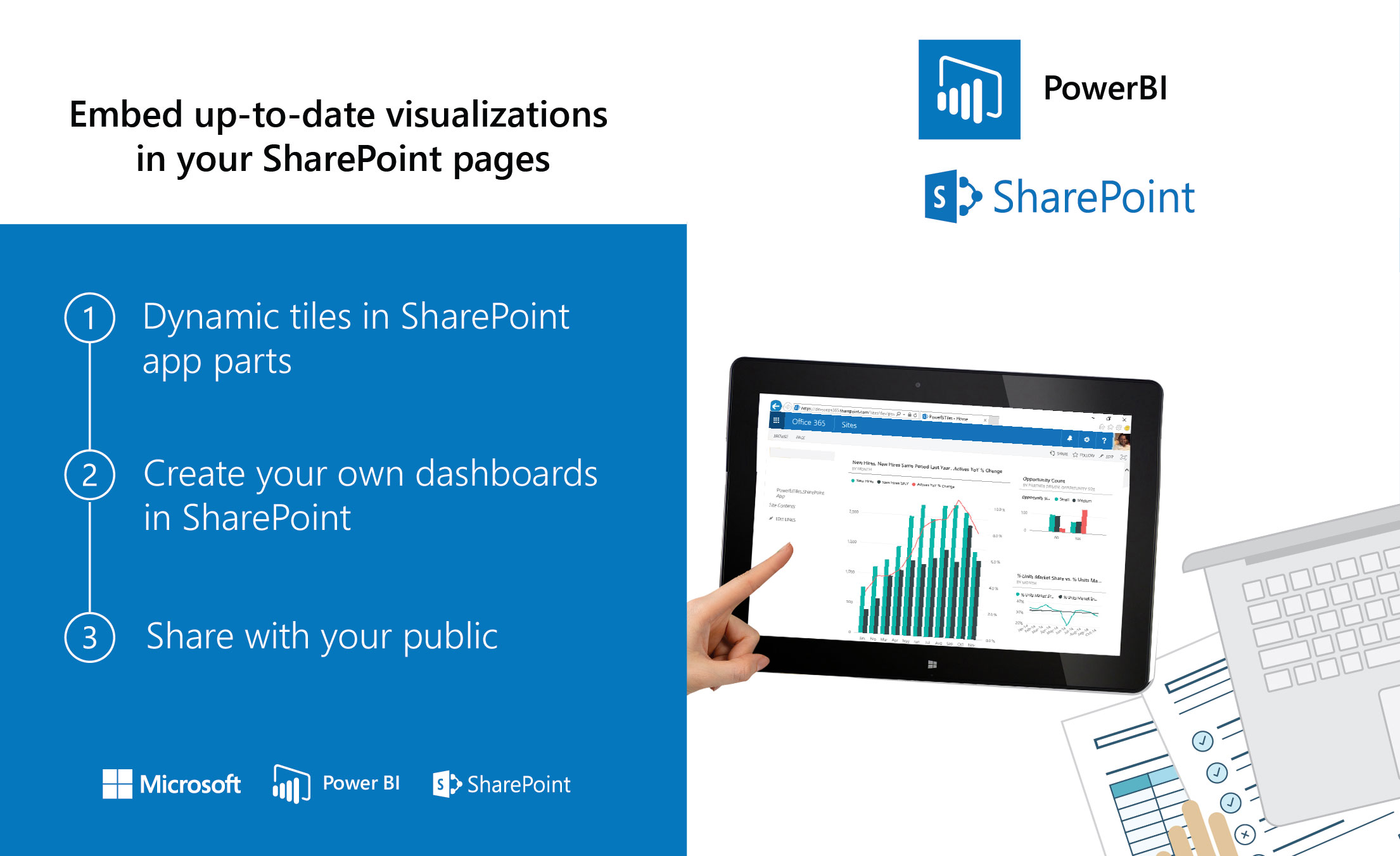 The importance of self-service access is increasing tremendously and the need of the hour, to co-ordinate data from all the sources is vital and the relevant key aspects related to Business Intelligence of SharePoint include :
Enterprise Content and Search
Social Networking
Business Applications
Excel Services
Business Insights & Analysis
For Integration one has to build a Solution related to Business intelligence using SQL Server, SharePoint Development Tool, Excel and Visio Services. Using a variety of data sources by using Power Pivot modeling add-in, Excel enables you to create scorecards and powerful reports. Excel Services helps you to interact and view with workbooks related to Excel which are been published to SharePoint Sites.
Power view :
By using interactive smart querying, animations and visualizations, Powerview enables to interact and view with modeled data (SSAS, Power Pivot). To create reports that include, KPIs, pie charts, background images and maps, PowerView can be used to create presentation-ready dashboards that are interactive.
Visio Services :
SharePoint Server 2013 Visio Services lets users view and Share Visio web drawing (*.vdw) files and Visio drawing (*.vsdx)
Performance Point Services :
Performance Point services enable your organization to view and create interactive dashboards that display data visualizations and performance indicators (KPIs) in the form of reports, filters and scorecards.
SharePoint Reporting Services :
To provide a complete reporting environment, the full reporting capabilities in SQL server services integrate with the SharePoint Server.
Ray Business Technologies is a CMMI Level 3, ISO 27001:2013 and ISO 9001:2008 Certified Company. With our SharePoint Bi Reporting services, Raybiztech has the world-class experience and expertise that you need. We provide you with a range of SharePoint services with scenario based solutions and unique engagement models that suit the dynamic needs of your business.