Ray Business Technologies helps organizations and entrepreneurs to build, monitor, manage and measure their social media efforts across popular social platforms. We offer complete end-to-end facebook application solution ranging from strategy creation and implementation to rich application development and analytics that help brands and entrepreneurs turn prospects into accounts. We can develop high value facebook applications, such as:
Generic Custom Apps
Fan Pages
Quiz/Survey Apps
Cards/Gifting Apps
Social Collaboration
People Cloud
Community Hub
Dating Apps
Social Apps Based on Niche Groups (food, lifestyle, entertainment etc)
Product Review And Feedback Based Apps
Messaging Apps
Videos Apps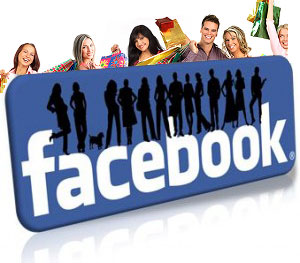 Facebook Custom Apps and Fan Pages
Facebook Custom Apps and Fan Pages are the crux of present day internet marketing. With social media marketing gaining popularity rapidly among online marketing initiatives, facebook custom apps and fan pages have become cardinal to shape the future growth and success of companies willing to promote their services, products, or even themselves. Leverage the expert facebook application developer at Raybiztech, who understand the need to create well integrated apps and fan pages for you.
Facebook Connect
Facebook connect is a robust platform that offers some out of the box services providing instant facebook connect functionality to the users. Facebook connect integration presents a business proposition that surpasses other comparable social media marketing methods at times.
Additionally, Facebook connect integration finds an increasing use for the bloggers, who can give an alternative way to their users to log in to their site. Integrated Facebook allows users to use and share the content of your Web Pages on their facebook profile
Facebook E-Commerce
Facebook E-Commerce estimated to be largest network for retailers and the suppliers. Facebook ecommerce stores enable the businesses to get away with the problem of managing multiple stores online, as they can integrate the facebook store with primary online store. With facebook ecommerce, you get an access to several promotional tools and other applications that enable the trading of goods via the Facebook credits.
The expert e-commerce developers at Raybiztech are well versed with eCommerce needs and well understand the need to create well integrated checkout systems. Raybiztech can help you to increase sales by tapping the Facebook eCommerce platform and converted it into a powerful sales medium.
Get in touch with us to leverage the expertise of Raybiztech's experience for building Facebook Applications. We will ensure that our facebook solutions will enable you to maximize your ROI on Facebook spend.