Blackberry Application Development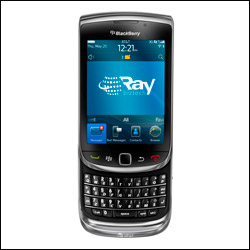 BlackBerry has been a revolution in the business world for its unique and first of its kinds service offerings. Understanding BlackBerry's indispensability and entrepreneurial reach, Raybiztech offers rich, innovative, and flexible BlackBerry mobile application solutions to clients.
Our industry experience and knowledge in mobile application development allow us to build out-of-the-box, cost effective applications to enhance connectivity and render rich, multimedia user experience. Our applications are highly scalable, sport rich functionalities and have built-in security features to deliver value to users. Custom-made to meet client's needs, we create diverse applications – from business apps like organization tools, schedulers, connectivity apps to funny and interactive gaming stuff. Be it for the enterprise, consumer or gaming market, our BlackBerry applications stand out for their creativity and rich usability.
Being authorized developers of the BlackBerry App World we have the privilege of getting access to RIM's advanced and standardized technologies. Leveraging the powerful BlackBerry OS, we build apps through various methods including, apps using Eclipse Pulsar; Java apps using RIM APIs and cross platform Java apps using MIDP and CLDC libraries.