Sitefinity 8.0 Upgrade with brand new features.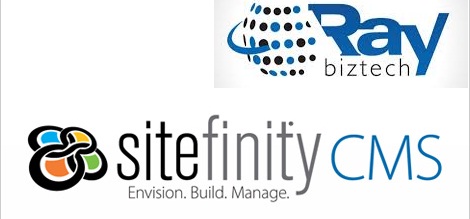 The leading Web Content Management System, Sitefinity updated about its latest upgrade of 8.0. The new version is has so many new exciting and enhanced features. Take look on the new and enhanced features of Sitefinity 8.0.
New Features
Taxonomies:
When you work with multiple projects, you can experience the ability to use different types of taxonomies like categories, tags, etc., Depending on the sites we work, you can assign, maintain different types of taxonomies.
Site Sync:
Now, we can experience the support of site sync for multiple sites. With the new feature you can able to sync particular site or multiple of selected sites at a time. Will also be able to build new sites on staging servers and can be sync to the production server, when it is set to go live.
Pages Pre-compilation tool:
Before deploying the website in to production, you can able to pre-compile both frontend as well backend pages. It helps to browse much faster at first request.
Feather:
Will be capable to build mobile friendly website using desired frameworks including MVC stock widgets an Angular JS widget designer framework, Bootstrap and lot more.
New widgets in Sitefinity 8.0 are
Social Share
Search Box
Search Results
Enhanced Widget:
Improved API and Sorting options in News & Dynamic Widget
Content Block is improved in the following areas like Image Manager, Hyperlink Manager, HTML & Full Screen mode
External URLS and page selection areas are enhanced in Navigation Widget
Sectors:
Sitefinity8.0 is updated with new selectors in to the system like Image, Link, Site, Language, Multi-page and page Selectors
Client Components:
Now you can experience the components like Collection, Tree, Search Box, Sort Box, Infinite Scroll and drag & drop.
Authentication:
Now you will be able to set server session timeout and also an option to turn on/off password auto complete.
Page Selector:
Label is added to page selector, which shows the page status like unpublished/ draft. In order to avoid lazy loading support is added to page selector.
Bug's that fixed:
Azure:
No more issue with multilingual, when using split tables.
E-Commerce:
In some cases, custom classification of filtering the products doesn't work which has been fixed in the latest upgrade.
Forums:
No more authentications is required while opening a forum post for reply using query string parameter
User:
While editing user details in to the system, you can able to verify whether email is unique or already existing.
Personalization:
Now the personalization rules are properly applied for locations in the USA to their respective personalized pages Module Builder: Now more errors while setting permission on Module Builder level.