Benefits of using Sitefinity CMS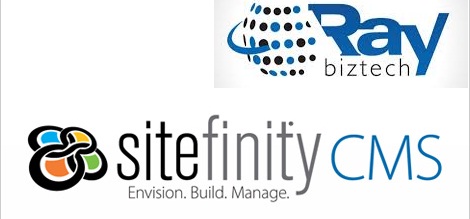 There are many world-class content management systems and every CMS has their own unique features and specialties that make them best in their own way. It is very important for you to make the best choice in opting a effective and good web content management system that helps you in a much comprehensive way. CMSs are used to run websites that contain news, blogs, shopping and many marketing and corporate websites globally use CMSs which are aimed to avoid the need for hand coding.
Let us discuss some of the benefits of using Sitefinity Content Management Systems that helps in engaging your audience with relevant and thoughtful content.
Sitefinity CMS helps the users to create and edit pages with little HTML/CSS Knowledge. With Sitefinity's intuitive "drag & drop" interface, creating vibrant and rich content is simple and easy.
Sitefinity enables you to adapt your current website to any device that has Responsive Design and Sitefinity supports well to mobile platforms.
There is a option where in you can spread your message from Sitefinity CMS to all your channels related to Social Media.
By using Sitefinity's built-in email designer, you can create attention-grabbing emails that help to blend seamlessly with your website's existing style. Furthermore, you can obtain advanced statistics and reporting for your campaigns related to email by conducting A/B testing.
There is a feature within the Sitefinity CMS that will help you to manage your site's Google Analytics.
For connecting visitors with personalized that is targeted Sitefinity provides the toolset for connecting visitors and to determine what your visitors will see this tools allows you to set guidelines.
Sitefinity helps you to test different layouts related to landing page.
To reduce development time extensive, out-of-the Box features can be leveraged.
SEO-friendly URL's for each and every page can be created with Sitefinity CMS and it also allows you to manage all meta-data, warranting higher page ranking.
Sitefinity is instantly familiar to developers as it is based on the standard Microsoft.NET technologies.
Sitefinity's backend offers granular permissions and Site Synchronization.
Sitefinity supports multi-language capability, multiple payment provider, marketing promotions and much more.