Responsive Web Design, the need of the hour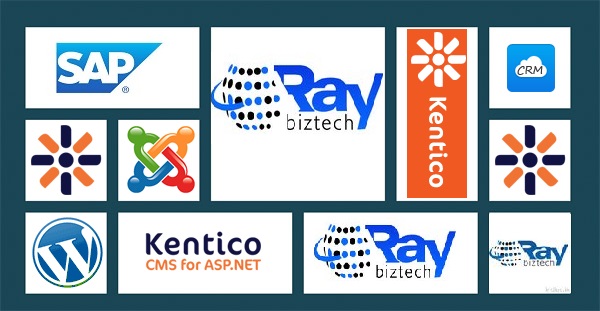 In the present era, as web traffic comes from Desktop, Tablets, mobiles and other variety of devices there is a need that your website can be well viewed and supported by a multitude of screen sizes as Responsive Web Designsupports multiple display types.
If you ever viewed a website on your Tablet or Smartphone and found it difficult to navigate and read the visitors of that website may drop. Responsive Web Design, saves your money and time on the mobile development as responsive web design works on all devices like tablets, mobiles with all the effective features and helps in providing rich and consistent user experience.
Undoubtedly the usage of mobile internet is expecting to match and also precede the desktop usage in coming years and there is a greater need for every business to have most of the websites that have a responsive web design. An ideal responsive web design helps you to stay ahead of competition and increasing to reach wider audiences as many use Tablets and mobile and also the content is perfectly readable irrespective of devices that display the website and also well structured appearances while being easily covering messages to the users and mostly leverages mobiles and tablets. The features of responsive web design helps a website to adapt itself automatically to the screen resolutions that are different.
Let us discuss why responsive web design is so important for websites.
Good Usability -
It really doesn't matter which device your visitor is using, you have to ensure that you offer nothing but the best and superior experience to your visitors. To avoid clumsiness and abandoned check it is always advisable to opt for a responsive web design.
Multiple platform specific apps -
An ideal
responsive web design
helps a website to be viewable by all devices like smart phones that use android, windows or apple operating systems and helps you to keep your costs down without a compromise on user experience.
Helps in increasing your rank on mobile and tablet audiences -
Increase in the use of internet and its proliferation on mobile and tablet devices are the important reasons to opt for the responsive web design and it was never so important previously as the number of Tablets usage are expected to be increased more than 100 million every year.
Provides Excellent User Experience -
As Content is King and undoubtedly to reflect the content of any website an ideal
Responsive web design
provides a optimal user experience irrespective of Smartphone, tablet or a desktop.
It's very Cost effective -
There is no need for to design one type for mobile and another type of design for tab instead one design that is responsive helps a website to be well viewable for entire gadgets and that makes responsive.
SEO Friendly -
This is one of the most important feature as it really doesn't matter which device the user is using, as
responsive web design
enhances SEO in a more better way.
Easy and simple to manage -
Having a responsive website helps both in mobile and desktop when we run a SEO campaign there is no need to run a separate SEO for desktop website and another for a mobile SEO and this is an important advantage for both desktop and mobile.
Helps in increasing sales and improving conversion rates -
Responsive web design
helps in increasing the visibility of your website in all gadgets and also in the search engines and more chances of conversion rates are possible.
About Ray business Technologies Private Limited.
At Raybiztech, we focus on to ease of use, product goal and a clear content hierarchy to ensure different versions of the website integrate seamlessly. With our years of experience and expertise in providing services which include Responsive Web Design like Bootstrap and CSS3, Adaptative Content, Mobile First, Device Agnostic, Resolution Independent, leaner interfaces, simplicity, minimalism, clear layouts, app-style , interfaces, design focusing on typography, less skeuomorphic interfaces, flat style, flat colors add more value to your website.
Started in the year 2009, Raybiztech has grown significantly and currently operates from global offices in India, USA, Canada, UK and Australia and with over 220 resources. Raybiztech offers comprehensive end-to-end IT Services for Business Application Development, Content Management Systems, Testing and Quality Assurance Services, Enterprise Collaboration Services, Enterprise Solutions, Embedded Systems, Cloud Computing and IT Infrastructure Management to organizations in the Banking & Finance, Manufacturing, Healthcare, Insurance, Retail, Media & Entertainment, Leisure & Travel, Telecom and Energy & Utilities verticals as well as Independent Software Vendors.