Dynamics 365 Marketing can help Transform your Business Processes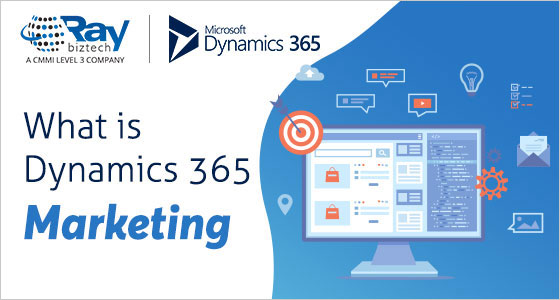 A marketing solution called Microsoft Dynamics 365 Marketing allows you to personalize event-triggered marketing campaigns, offers marketing automation features, and integrates your customer information.
To optimize your marketing operations Dynamics 365 Marketing offers standard features for creating marketing emails, websites, and web forms, as well as event management, lead scoring, and customer experience.
It also has a dashboard and statistical results for marketing activities, so analysis can be done smoothly.
These functions are provided with an easy-to-understand UI, so you can start using them easily and leading to more effective marketing operations.

Strengths of Dynamics 365 Marketing:
Dynamics365 Marketing provides four solutions to improve the quality of marketing operations and lead to success.
Operational efficiency:
It is easy to use with intuitive operation, and you can do all the work necessary for marketing from customer management, promotion, analysis, and lead management on one platform.
Customer acquisition assistance:
You can acquire and nurture more leads with the customer experience function (scenario setting).
In addition, the lead scoring feature identifies high-potential customers and leads to more customer acquisition.
Analysis:
Identify efficient marketing activities by providing multi-component dashboards and key performance indicators (KPIs) of customer activity.
Seamless collaboration:
By linking with Office365 and Dynamics 365 Sales, which are also Microsoft products, you can smoothly collect information and hand it over to sales without special settings.
How the Dynamics 365 Marketing Transforms Business Processes
Covering the application operations is essential to give a widespread overview. Now, let us focus on translating the core functionality into the business terminology to show precisely what business challenges Microsoft Dynamics 365 Marketing resolves & what benefits it will provide.
Centralized Marketing communication
Personalized consumer communication
Consumer journey mapping
Marketing Templates
Focus on new marketing channels
Know your customers
Marketing decisions
3 reasons to choose Ray Business Technologies:
Comprehensive IT capabilities:
RBT provides total solutions from software development to infrastructure design and construction to system operation support. We can provide comprehensive support for IT.
Microsoft Certified Partner:
Ray Business Technologies has reliable technology as a partner company certified by Microsoft and a wealth of experience in introducing Microsoft 365, which will provide optimal support.
Multi-industry track record:
Utilizing our development experience in various industries, including the manufacturing and service industries, we provide solutions that meet the needs of our customers, thereby realizing prompt introduction support.
In order to promote corporate activities efficiently, we provide business systems in various areas in an integrated manner, and Dynamics 365 Marketing is responsible for the marketing area.