Kentico 10 - A Super Enterprise-Ready Solution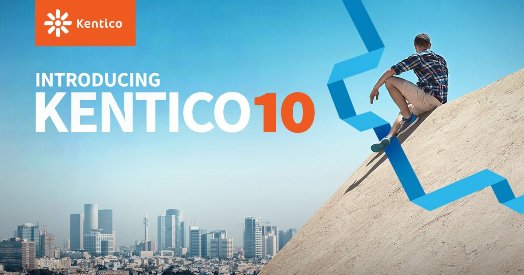 Kentico Software, a prominent CMS maker, Online Marketing and eCommerce platform released Kentico 10 on November 30, 2016. The company's product features a lengthy list of functional enhancements focusing on getting digital marketing jobs done quickly and proficiently. In fact, it is Kentico's most enterprise-ready solution till date.

Karol Jarkovsky, Kentico's Product Director said "Today, we see ourselves as a very distinct kind of WCM vendor, our view on this is, it is not only about how many features can be crammed into a product, but also understanding the digital marketers work and build a platform which can be easily leveraged by them and enables them to complete their jobs quickly". He added " For the past several years, we have streamlined our software code by removing the lesser used features. The end result is that Kentico 10 is a very well-designed and clean solution, which is ready for today's businesses".
Kentico 10 Attributes and Capabilities
Kentico has spent a considerable amount of time looking at the ways digital marketers work, much of what it has implemented into Kentico 10. For instance, more acrobatic campaign management has been accomplished by featuring a single control panel using which marketers can design and deploy digital marketing campaigns.

Responsive Image Management
In order to provide better customer experience, personalized content should be delivered through multiple channels that include tablets, phones and many other mobile devices. This means images should be resized and rendered according to many resolutions, including layouts, color profiles, and viewports. The good news is that Kentico has introduced responsive image management. That means you just need to upload the images once and they will be automatically adjusted by the system for different media.

Context
With Kentico 10, one can gain insights into the activities of their customer base across numerous web properties, which ultimately enables contextual marketing projects and cross-site lead scoring. Moreover, it also provides a complete view of visitor interactions across multiple brands.

Marketers can track visitor interactions with Campaign Journey at the time of a sequence of steps in the journey. Flexible campaigns enable marketers to amend attributes of the current campaign without losing any collected data or closing the campaign.

The profusion of data makes it daunting for the marketers to view all of it at the same time. At the time of Kentico Development, the company explored various ways to share insights with Kentico as well as non-Kentico users. This is very vital because there are so many persons interested in the data. That is the reason Kentico is utilizing its strategic relationship with Microsoft and providing superior Business Intelligence (BI) capabilities utilizing the Power BI Email Marketing dashboard. Through this everyone can access the same channel intelligence.
Scalability & Performance
Users will experience a striking 50% faster response time and page load in the Kentico environment. This implies quicker deployment of websites and quicker development of digital marketing campaigns. This must be very appealing to digital marketing agencies, enabling them to do more work in the same amount of time. The bottom line is that people who use Kentico 10 will complete their work in lesser time.

Kentico 10 supports more than 100 million contacts and more than 1 billion marketing activities. The web farm support and the new scale of work makes Kentico an enterprise-ready solution and a very viable option for the Global Fortune 500 companies.

Technology
Fully implemented MVC
The ASP.NET which is a model view controller is a developer framework, which is growing very rapidly enabling organizations to build scalable and better performing websites. That is the reason it was introduced in the latest version of the product by being entirely implemented in Kentico 10 in Online Marketing and eCommerce areas, which means total segregation of concerns of all types of projects. By leveraging the coupled REST API, Kentico 10 can be utilized in many use cases with the content consumed through conventional delivery channels and native mobile apps and also through machines and smart devices for extending the pool of use cases.

Fully Deployed Continuous Integration
The main challenge faced by digital agencies is that every developer has their own instance of development base and development installation. At the end, they have to share that functionality with all the team members. This can be possible with Continuous Integration, which is tool that supports all the object types in Kentico 10 and it can be fully deployed. This ultimately enables to easily and quickly move objects between environments.