The Entity Framework 4.0 and ASP.NET Web Forms Getting Started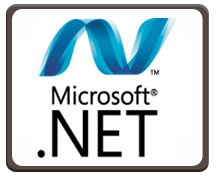 The most important new features in version 4 of the Entity Framework, and it links to resources that provide a more complete introduction to all of the new features.
Foreign-key associations.
Executing user-defined SQL commands.
Model-first development.
POCO support.
EntityDataSource control that ASP.NET provides in order to make it easy to work with an Entity Framework data model. You`ll create a GridView control for displaying and editing data, a Details View control for adding new data, and a DropDownList control for selecting a department
In addition, the tutorial will briefly introduce code-first development, a feature that`s coming in the next release of the Entity Framework.
Ref: Technet @ Microsoft.com
About Ray Business Technologies Pvt Ltd -
Ray Business Technologies Pvt Ltd, www.raybiztech.com , is a global Information Technology (IT) Services and Solutions company. Raybiztech offers comprehensive end-toend IT Services for Business Application Development & Maintenance, Enterprise Solutions, Testing & Quality Assurance, Embedded Systems, Cloud Computing and IT Infrastructure Management to organizations in the Banking & Financial Services,Insurance & Healthcare, Life Sciences, Manufacturing, Retail, Distribution & Logistics, Media & Entertainment, Leisure & Travel, Communication, Energy & Utilities, Federal Government verticals and Independent Software Vendors. Raybiztech's innovative IT Solutions in Enterprise Resource Planning (ERP), Enterprise Portals and Content Management (EPCM), Customer Relationship Management (CRM), and Enterprise Mobility including Product Development and Life-Cycle Support, have resulted in significant strategic and cost advantage for their clients worldwide.Â
Raybiztech is now leading the way in powering next-generation enterprises with its Cloud, Mobility, Big Data and Social Media solutions. Our excellent team of Technology Professionals work with enterprise clients in North America, Latin America, Australia, Europe, Middle East and Asia.