Role of IT in HealthCare Industry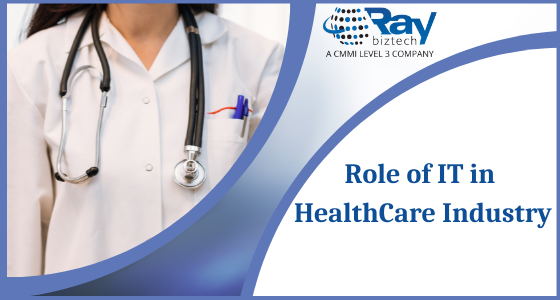 The IT sector is increasingly involved in decision-making for the business since the adoption of technologies is essential to maintain the growth and improvement of companies, and especially in the healthcare area. Information technology has become much more than a growth strategy. It has been bringing great efficiency to the various areas of health.
In addition to expanding the competitive advantage with greater machine performance, healthcare facilities are also able to improve their customer service and obtain greater control over their data, thus standing out in their sector.
One of the challenges for the management of clinics is to have supporters and suppliers that drive the growth of organizations, with innovative technologies and solutions. To stand out in the healthcare industry, expand competitive advantage, improve patient care and gain greater control over data for strategic decision-making, it is essential to have specialized IT solutions for healthcare consultants, as well as advanced technical support for clinics.
Among the various prerequisites for choosing good healthcare IT partner, managers must consider some technical aspects offered by technology and service providers, such as
scalability;
transparency;
capability and facility for resource integration;
safety;
flexibility to expand services.
It is also important that when looking for a technology solutions supplier or partner, healthcare managers assess the maturity of the service provider company and the product portfolio.
According to a 2015 study by Dell, known as the GTAI Study (Global Technology Adoption Index), it demonstrates the importance of technology use among healthcare companies.
According to data from this research:
53% of respondents expect IT to improve information security;
50% expect new technologies to lead to more employee productivity;
46% expect the improvement of operational processes, and;
44% report cost savings.
The healthcare sector has a great need for advanced technical support in its day-to-day life to bring a good quality of care to its patients. With this IT support, there will be an increase in the company's productivity, which will generate safer and more reliable processes.
Managers in the health area, such as clinics and hospitals, together with professionals who work with strategic IT can seek the best solutions and tools to meet the project's objectives. In this sense, healthcare organizations must work with partners that enable the sustainable development and growth of organizations, seeking the solutions that best suit the needs and strategic objectives of the enterprise.
At Ray Business Technologies, we help healthcare organizations to transform, innovate & optimize to build effective healthcare enterprises. We bring the most excellent practices & industry solutions to suit distinct healthcare models and deliver optimized solutions.
We deliver a wide range of healthcare solutions that are supported by real-world experience, business, insights & innovative technologies.
Do you want to increase your company's productivity and have a reduction in your costs? Discover our services! Get in touch with us Now!