Kickstart Your Enterprise with Dell Boomi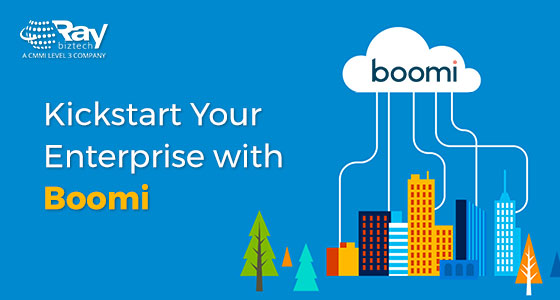 Are you setting up a new business or do run a pre-existing enterprise and find yourself wondering what you need to do to make it run faster and more efficiently? Nobody wants a business that moves slowly as this can make you lose clients as well as partnerships. In today's age of technology where practically everything is online and cloud based, there are limitless ways you can harness the advantages of cloud based software like Dell Boomi to make your enterprise start up quickly, run more efficiently and grow by interpreting your systems.
Dell Boomi is a multi-tenant cloud based platform that allows its users integrate cloud computing with onsite applications and data. Below are a few ways Dell Boomi makes your enterprise run like a well oiled engine.
Dell Boomi makes your enterprise run quickly
Using Dell Boomi to integrate cloud computing with on site tools increases the speed of critical business processes and workflows. There is no need to spend months on projects or do everything by hand. Dell Boomi cuts down time spent on customer engagement and speeds up the time that would've been spent processing client concerns like billing, enrolling for a service or accessing records thus increasing customer satisfaction. Since there will be no need to create custom solutions for each client as there is a pre-built technology which uses a drag and drop user interface that connects and integrates services, your enterprise will function with fewer errors which translate into customers getting speedier results. Using Dell Boomi also cuts down the complexity of running IT operations and makes IT related issues/complaints to get resolved faster.
Dell Boomi helps you build efficiently
As new digital transformations come about, businesses and enterprises must evolve and become better at delivering services or become obsolete. Using Dell Boomi means your enterprise deliver faster and innovative products every single time. Integrating with Dell Boomi enables you scale your business processes and thus handle larger numbers of transactions and engagements everywhere. You equip your employees with tools they need to deliver better results and gain more experience as they develop their skills. Using Boomi platforms helps create process like on-boarding and off-boarding happen effortlessly with no friction so that the transition to becoming a team member is quick and new employees can quickly learn business processes thus boosting their efficiency.
Dell Boomi helps you grow with confidence
As an enterprise grows, transformation strategies and technology is not always readily accepted. However Dell Boomi makes it easy to transition and connect your older on site applications with the more flexible and innovative cloud server-less systems. This makes you more confident in your systems as all your applications can communicate with each other so your business continues to run smoothly. As your business operates more efficiently, and gives you control of integrations your team feels more confident with engaging with clients and getting ahead of competitors.
Conclusion
As technology helps businesses grow and evolve, cloud integration services like Dell Boomi exist to help business run more efficient and user friendly process to improve their productivity. Companies that adopt new innovations and effectively use them find that they have fewer complaints from customers and are able to take on even more workloads than before.
About Raybiztech
Raybiztech is a leading global Information Technology (IT) Services and Solutions, a CMMI Level 3, ISO 27001:2013 Certified Company. We are a Member of NASSCOM, HYSEA, NJTC, and AIIA. Raybiztech offers comprehensive end-to-end IT Services for Business Application Development, Enterprise Solutions, Enterprise Collaboration Services, Testing and Quality Assurance Services, Cloud Computing and IT Infrastructure Management to organizations in the Banking & Finance, Insurance, Healthcare, Manufacturing, Retail, Media & Entertainment, Leisure & Travel, Telecom and Energy & Utilities verticals as well as Independent Software Vendors.