Driving Innovation with Dell Boomi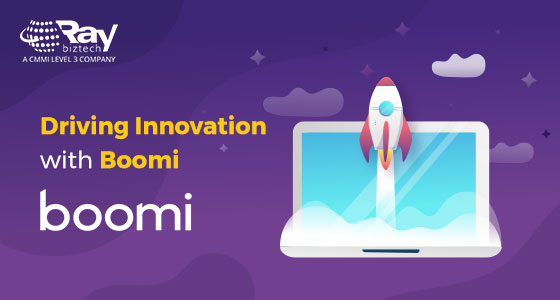 Digital disruption has changed the scene for most organizations and those who are not willing to adopt fast, lag behind by their competitors. As the world makes technological advancements more innovations come up every day with e-commerce aggregator platforms like lodging organizations with no rooms to their name or transport organizations that do not own cars. There is a need for every enterprise to come up with new and innovative solutions to their customers' needs. New technologies like Dell Boomi help organizations increase productivity levels of employees and enhance customer satisfaction by automating tasks so that people have more time for innovations such as new product ideas.
New Products
Progressing technology drives innovation to produce new and improved products that satisfy customers better. Dell Boomi helps organizations keep up with their businesses and customers' demands by connecting across all channels so that ideas and research on new products can be shared easily. As more products are introduced to the market every day, having a cloud-based platform - that eases the process of gathering data and extracting useful information from it - helps organizations with research and development on new products or services so they can quickly select which product ideas to pursue, or to discard.
User Experiences
Consumer experiences have been greatly improved by technological infrastructure. Dell Boomi helps eases the process of consumer engagement by offering seamless experience and instant results. Customers value speedy results, and delivery, whether during interactions or product delivery. and moving from a manual legacy system (where one person would have to handle large volumes of customer complaints) to an automated cloud-based platform would enable instant answers to customers' queries.. There are also fewer risks of making mistakes, operational failures or cyber-attacks that arise from using a legacy system.
Business Models
Organizations can use Dell Boomi to improve their existing business models by transforming their current model to something which satisfies the needs of customers more effectively. With applications that improve the organization ability to meet its profitability objectives, create value for their customers and help an enterprise match its supply and demand. Dell Boomi makes creating and deploying organizational workflows and strategies faster and efficient. It makes the process more effective as well by simplifying things like documentation, extracting useful information and making the process of delivering a service to the customer faster and error-free. It also eases employees' burden through options for remote completion and delivery of tasks with cloud-based services, so staff is able to work harder and build a more sustainable and efficient business model.
Conclusion
Innovation is necessary for the survival of any enterprise and it can be achieved with the right IT infrastructure. Enterprises must be willing to invest in solutions that adapt to the requirements of its users easily. An organization's services must ideally be scalable, cloud-connected and compatible with technological innovations; so that they maintain a competitive edge, stay relevant and flourish in today's business environment.
About Raybiztech
Raybiztech is a leading global Information Technology (IT) Services and Solutions, a CMMI Level 3, ISO 27001:2013 Certified Company. We are a Member of NASSCOM, HYSEA, NJTC, and AIIA. Raybiztech offers comprehensive end-to-end IT Services for Business Application Development, Enterprise Solutions, Enterprise Collaboration Services, Testing and Quality Assurance Services, Cloud Computing and IT Infrastructure Management to organizations in the Banking & Finance, Insurance, Healthcare, Manufacturing, Retail, Media & Entertainment, Leisure & Travel, Telecom and Energy & Utilities verticals as well as Independent Software Vendors.