How does Dell Boomi drive results in Life Sciences and Healthcare?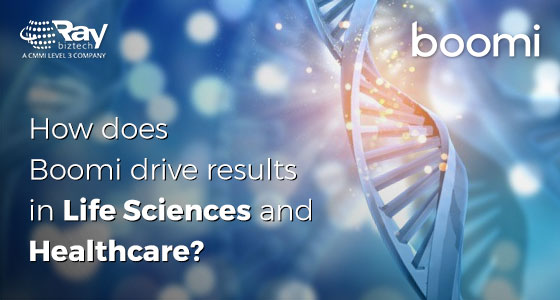 The healthcare industry, with its technology challenges coupled with demanding needs, requires a time-frame for the development and maintenance of an entire data management platform that is tied to the data as well as web or middleware application. The Boomi deployment will streamline the entire middleware healthcare solution, as minimum time and effort will be spent on development and maintenance. The transformation will also bring down the total costs on licensing and installation to the minimum feasible threshold.
Data-driven and value-based healthcare platforms
The transformation in healthcare relies on data that is critical and of the utmost value. Patient-centric medicine relies on information, and there is a need to share the bulk of clinical data to support value-based care in the coming years. A greater number of cost-effective models are required to facilitate medical device makers as well as research-intensive life science companies. The Dell Boomi platform for healthcare helps corporate healthcare houses as well as R & D centers streamline their workflows as well as boost API management for maximum integrity.
With the modern Dell Boomi architecture for healthcare, firms are geared up to access, render, and process the bulk of healthcare data. These will help in making informed decisions instantly, thereby minimizing risks and reducing operational costs. Firms in the healthcare domain can leverage own Atom driven by in-house Boomi methodology for quick partner enablement, without the need of maintaining or buying high-end software.
We shall discuss several benefits of the Dell Boomi platform for healthcare:
Collaborate among large networks
With the help of HIPAA-compliant health information exchange, patients can now exchange electronic health records and streamline their financial reconciliation and transactions. The process is driven by Dell Boomi capabilities and helps firms gain insights for far more cost-effective delivery.
Adapting to dynamic industry conditions
The Dell Boomi integration allows adaption to change in a rapid manner, by collating and data from devices and other wearables, managing clinical data and spearheading a reputed merger or acquisition.
Deployment alternatives
Dell Boomi AtomSphere offers a number of options to achieve transformation by virtue of Dell Boomi's Atom Cloud, which can be deployed on-premise at the healthcare site. Irrespective of the precise atom deployment site, Dell Boomi offers complete control over the system environment.
One-to-one patient care
A patient-centric view offers updates on individual medical records to enable focus on key areas and the desired results. It also boosts omni-channel experience for customers and patients, and helps leverage patient engagement across the social media and online channels.
By virtue of all the above, the power of Dell Boomi AtomSphere enables the desired level of automation to connect people, processes, and components.
About Raybiztech
Raybiztech is a leading global Information Technology (IT) Services and Solutions, a CMMI Level 3, ISO 27001:2013 Certified Company. We are a Member of NASSCOM, HYSEA, NJTC, and AIIA. Raybiztech offers comprehensive end-to-end IT Services for Business Application Development, Enterprise Solutions, Enterprise Collaboration Services, Testing and Quality Assurance Services, Cloud Computing and IT Infrastructure Management to organizations in the Banking & Finance, Insurance, Healthcare, Manufacturing, Retail, Media & Entertainment, Leisure & Travel, Telecom and Energy & Utilities verticals as well as Independent Software Vendors.