Enterprise Content Management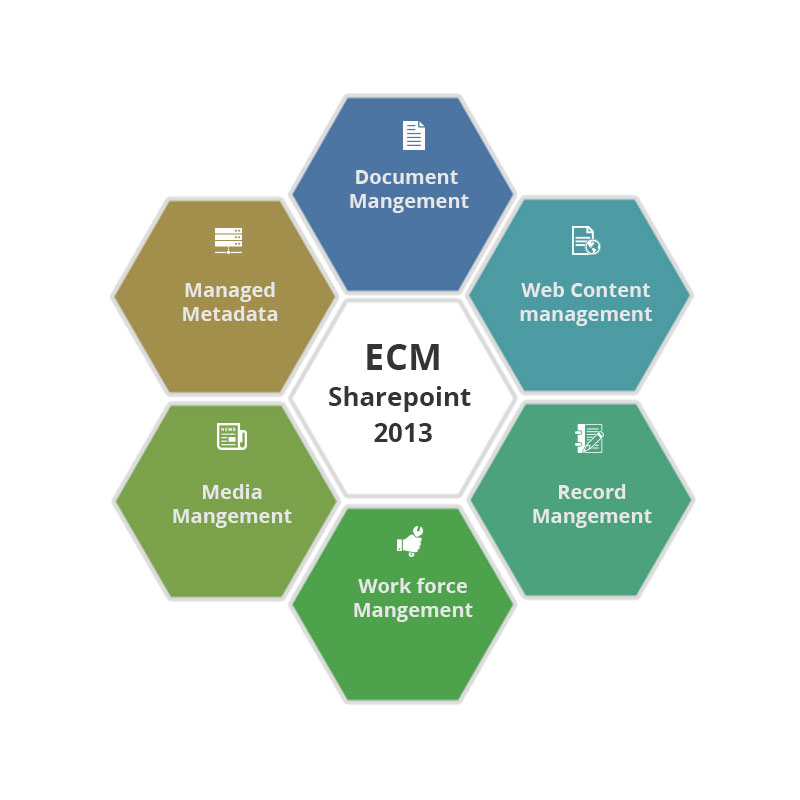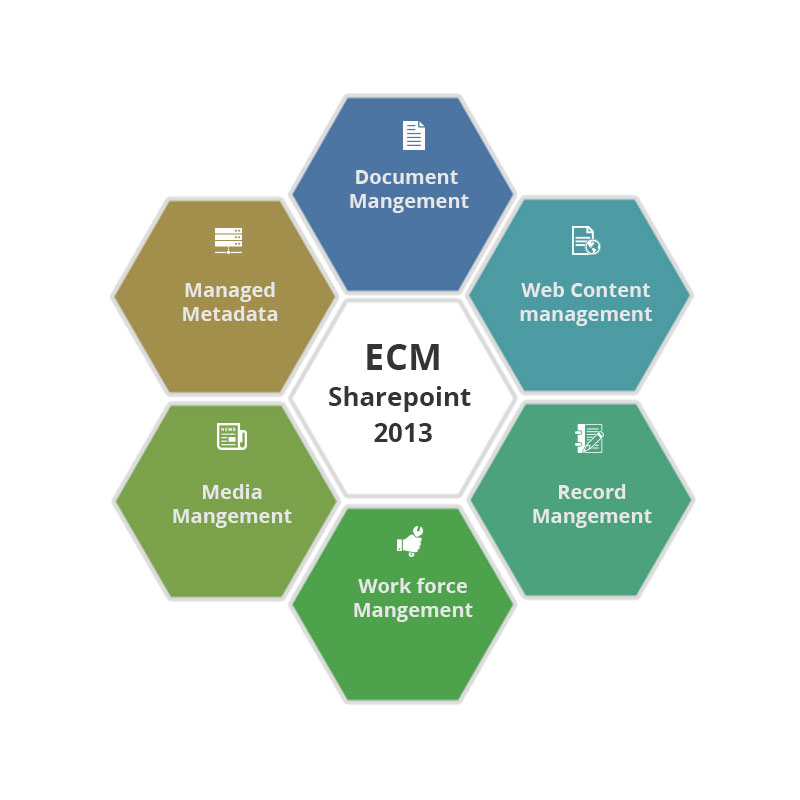 ×
In the present Digital era, enterprises are facing challenges with content creating, distribution and management both digital content and paper-based content. Enterprises are beginning to focus on the adoption of the technology related to content management across various departments within their multiple industries, thus encouraging the Enterprise Content Management system.
Enterprise Content Management (ECM software) is a solution that helps organizations to reduce costs and increase assets related to information. Our technical and functional knowledge in SharePoint helps you to develop a strategic business process analysis that will enable you to consider process, people and execution as they help in SharePoint Development planning, SharePoint implementation, SharePoint Migration, SharePoint support and building activities.
Let us discuss some benefits of Enterprise Content Management
Helps in structuring enterprise knowledge
Reduction in processing times
Lower paper and archive costs
Helps in keeping track of all your information
By improving information reuse and access helps in increasing productivity
To reduce risk related to litigation to achieve higher levels of compliance.
Helps in improving customer service
Getting more value out of your current platforms that helps in reduction of technology costs
Helps in giving you document version control
By facilitating content reuse and information access, to realize higher productivity and revenue
By enforcing consisting policies for the organization like destruction and preservation of information that helps in improving compliance and reduce risk
Your customers, partners and employees should have swift effective access to information. To meet regulatory and compliance demands, Enterprise needs to organize and preserve your content. As the volume of your documents are growing one has to remove the information that has no value and Enterprise Content Management is the best solution. Ray Business Technologies is a CMMI Level 3, ISO 27001:2013 and ISO 9001:2008 Certified Company. Raybiztech offers Enterprise Content Management solutions that are transformative and an integrated archive document management systems. With vital and important features that includes workflow integration and storage linking, auditing acceptability we at Raybiztech expand functionality of SharePoint.