ABOUT DIGITAL INNOVATION
Disruption is occurring in many industries due to key players utilising technology for growth and competitive advantage. When it is successful the returns are significant, but how do existing companies capitalise on new technologies whilst managing risk, and ensuring value for money in their technology investments.
This breakfast briefing delivered by Ray Business Technologies Australian COO and Global CTO presents lessons developed from major projects around the world including:
How Raybiztech helped a large Australian retail chain disrupt the retail healthcare industry through the use of innovative technologies.
How cloud based integration can create significant flexibility for your business and unlock information to enable better decisionmaking
How data science approaches can have a direct impact of business efficiency.
How a hybrid delivery model can reduce investment risk and enable a more effective test and learn process followed by value-prioritised execution.
Never before seen case studies feature Cloud based integration, Robotic Process Automation, Machine Learning and technologies such as Microsoft Azure and Dell Boomi.
Meet our speakers EXPERT SPEAKERS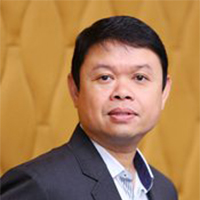 Eugene Paden
Chief Technology Officer