Understanding the benefits of Vtiger Customer relationship Management Software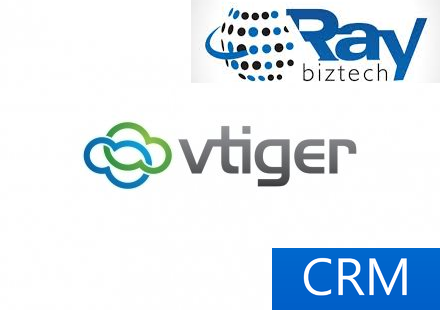 Vtiger is one of the best CRM software that is built on Linux Apache Mysql (PHP) LAMP, with excellent built-in solutions that range from project and activity management to email marketing and a one-stop management solution provider for most enterprises globally. Vtiger CRM is an Open Source Customer relationship management Software that is suitable for all types of enterprises.
With this Vtiger CRM one can manage enterprises with activities related to Inventory that includes marketing automation and salesforce, procurement and customer service and support. The add-ons and tools will assist in enriching your enterprises productivity. Some of them include Thunderbird Integration and MS office, MS Outlook, RSS, Customer Portal and others. The user friendly features are one of the advantages of VTiger CRM and the installation is available for both Linux and Windows and is very simple.
Let's discuss the benefits of the Vtiger CRM in detail.
The user interface is very easy and simple.
It provides rich user-experience with excellent customer support and product customization and allows post-sales and pre-sales activities can be integrated in a single application.
Vtiger CRM software is web based and integrated with set of over 40 tools.
Licensing cost is zero and only support and customization charges are applicable.
Helps in enhancing customer relationship by providing modules related to file attachments and email notification and to manage customer details.
Helps in identifying the customers that are lucrative that will help in increasing sales by anticipating the needs of the prospective customers and in turn helps in better marketing efforts.
The innovative options in the Vtiger CRM help in reporting the issues of the customers and helps in increasing customer satisfaction.
To enhance work-flow and communication Vtiger effectively integrates with other Microsoft plug-ins.
Apart from these benefits, there are Email Marketing, Calendar and Task Management, Document and File Management, Inventory Management, Teams and Access Control, Integrations and Extensions and Reporting that makes Vtiger one of the best CRM.
Raybiztech has proven experience and expertise in providing customized Vtiger Solutions to the business needs of the Clients globally. Their expert open source team helps leading companies to realize the full potential of implementation related to vTiger CRM and best ROI.
Raybiztech's VTiger CRM services include sales integration and multiple add-ons with MS Office plug-ins, multiple database support, force automation, customer support & service, marketing automation, inventory management, calendaring, security management, Thunderbird extension, email integration and multiple add-ons with MS Office plug-ins, customer self-service portal, product customization, and Webworms among them.