Why Choose Sitecore Experience Platform XP?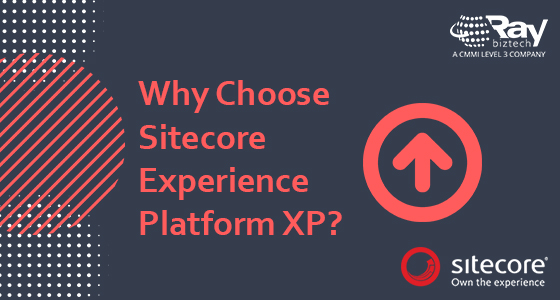 A Sitecore Experience Platform is capable of delivering a consistent experience to customers across all channels. It effectively eliminates the need for separate platforms to manage websites, scheduling media posts, and running media ad campaigns. Sitecore Experience platform thus serves as an all-in-one solution that simplifies management of numerous customer touch-points.

It is imperative to know and understand the customers, which just a responsive design could not accomplish. All it could do was adjust itself to the required viewport when a customer would browse from a smaller device and navigation levels viewed or browsed, such as product category pages. Sitecore Experience acts as a comprehensive cutting-edge tool that is capable of scaling up to support tomorrow's technology architecture and intelligent platforms that encompass IoT, Augmented Reality, and kiosks; apart from the conventional web and social media channels.

The Sitecore Campaign component acts as the 'command center' for marketers, thereby allowing them to maximize their brand outreach by delivering an omni-channel experience. For instance, it allows your email platform to run consistently with your marketing database as well as perform seamlessly with the CMS platform.

The Sitecore XP platform enables mobile features for the website, native mobile apps, and the web apps alike, thereby offering a unique experience driven by the flexibility and speed to engage customers. With segregation of content from presentation, it offers a choice of usage as a full digital marketing platform, or to integrate it complementarily with other content-driven solutions. This offers marketers a variety of options to engage and involve customers in different instances such as the proposal, procurement, sales, support or maintenance.

A global firm has potential leads and target population spread across various countries and markets. The Sitecore platform is capable of location-enabled campaigning and targeting customers based on segmented data. Sitecore CMS allows you to emphasize your brand presence across remote domains which are external to your current online properties. A customer can consistently keep traveling and continue with a hassle-free engagement across physical locations. The platform is capable of collating dataoffering rich insights with the help of machine learning capabilities.

With firms embracing high-end cloud storage options for critical customer data, The Sitecore Experience database (xDB) can offer a snapshot of customer's demographic details, buyer preferences, geographic location; pages visited, and then offer personalized content during subsequent visits or instances of engagement. The customer data captured across devices can be used to identify user engagement trends that originate from specific touch-points such as electronic kiosks and terminals. This allows business leaders and marketers to develop a holistic view of customers.

An Australian retirement super fund agency leveraged Sitecore to connect policy-holders with the country's expert advisors to advise them on cobbling up their finances with an optimum retirement plan. The Sitecore Experience Platform offered a seamless connectivity and value-added financial consulting to the end-customer. This was possible by virtue of high-end Sitecore marketing features that could build individual user persona and calculate tailored segmentation based on the scores of individuals who approached retirement.

According to another study, an international wellness product firm successfully leveraged the Sitecore platform with the help of a third-party vendor. This enabled the legacy system to achieve compatibility by integrating their unique partner domains spread across eight geographic segments in Asia and North America – at reduced costs and higher margins. The Sitecore marketing features enabled the firm to consolidate its presence to offer a range of flagship skincare products locally.