HTC launches the 4G Droid DNA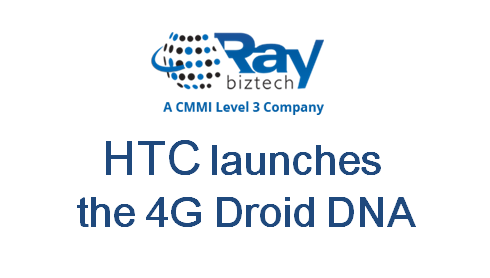 Hi Folks, The much-awaited HTC Droid DNA has finally arrived well, in the US right now and will launch in the EU/UK nearer Christmas.
The DNA is the first smartphone with a true 1080p high-definition super LCD 3 display;
The display is 5 inches on the diagonal, packs 440 pixels/inch;
Superior hardware and Qualcomm Snapdragon S4 quad-core processor and 2GB of RAM, and the first Android phone in the United States to offer wireless charging;
HTC gave the DNA a strong audio experience there are two amplifiers in the phone and HTC also lavished care on the cameras, which are both excellent;
Both the front and back Cameras can shoot video in 1080p HD;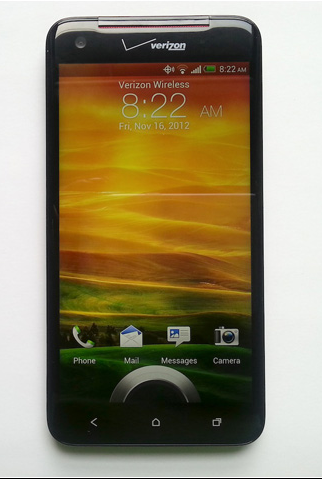 The DNA runs Android 4.1.1 (Jelly Bean), HTC's Sense 4+ user interface and boasts a number of firsts.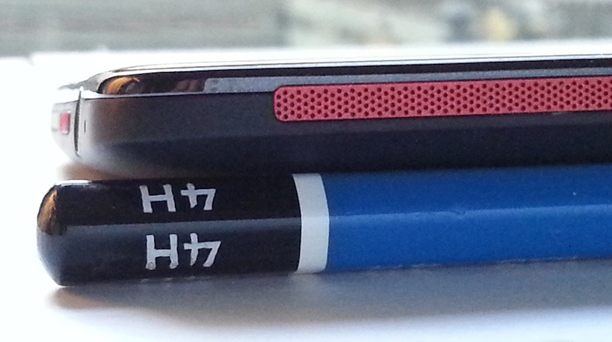 The DNA measures 141 by 70.5 by 9.73mm. At the edges, it thins to less than 4mm, a trick designers pulled off by stacking the device's internals pyramid-style. HTC's design team is said to have been inspired by the styling of supercars, and the sides of the DNA, with its micro-grill pattern, were reportedly inspired by detailing on a Lamborghini engine.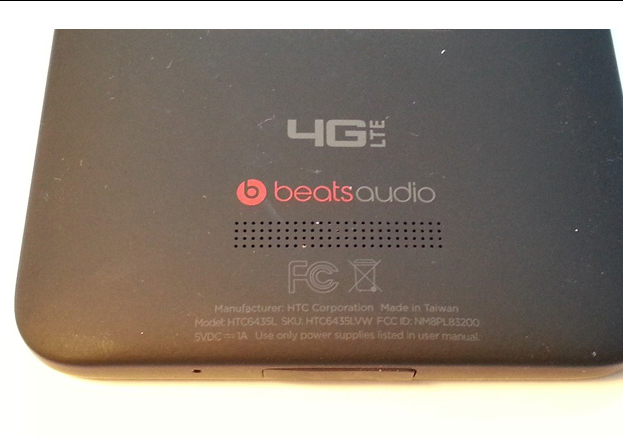 The back of the DNA is covered in a soft-touch paint that feels good but does attract lint. There's also a dedicated rear speaker amplifier that offers music loud enough, and actually clear enough, to share in a room with a few friends. For an even better listening experience.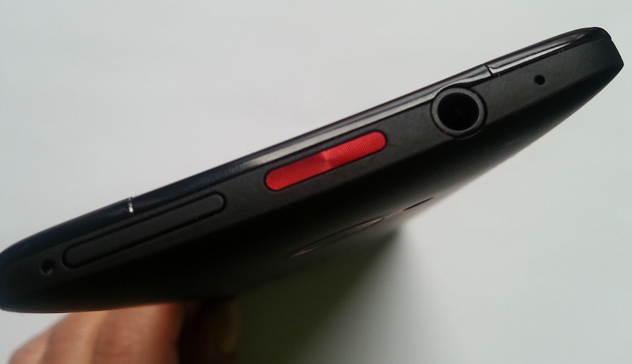 The DNA's power button is flush with the phone and hard, making it a little more awkward to use than the more obvious protruding buttons on other devices. Alongside the power button is the headphone jack and the SIM slot.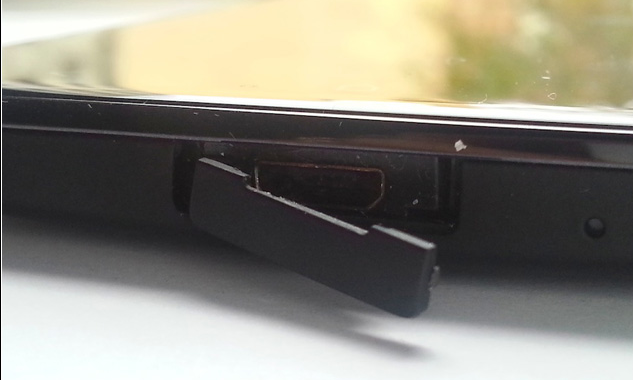 Another oddity is the MicroUSB slot, covered by a little door. The door likely keeps out dust, but without fingernails, it's difficult and annoying to open, and then it takes some fiddling to close properly.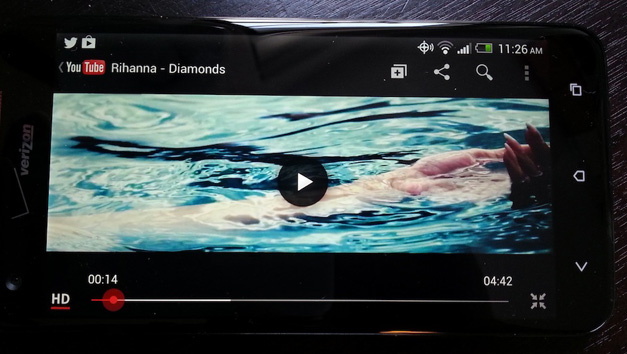 But there's plenty the DNA gets right; the tactile sensation of the keyboard and the 3 navigational buttons on the front display, to its speedy processor and incredible display. HD video? No problem.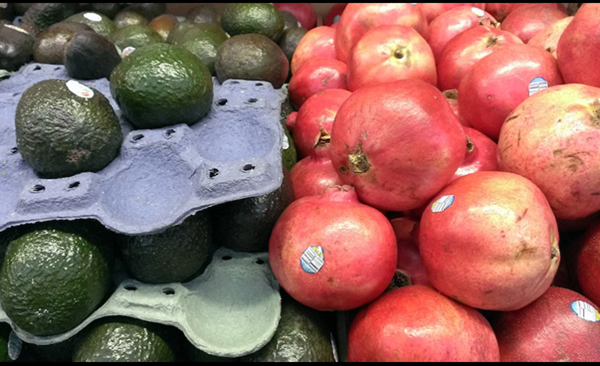 The DNA features an 8-megapixel camera with an f/2.0 28mm wide-angle lens. The front camera is 2.1MP and can capture video in 1080p while the rear camera can shoot video in 1080p HD.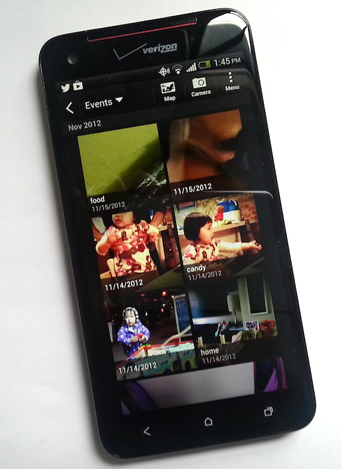 HTC also added features to its Gallery. Photos (very, very easily) can be sorted into albums; the phone will also automatically sort photos into Events, understanding the difference between sequences of shots taken even an hour apart. Both features help control the glut of photos that can compile on a phone and eliminate that moment of scrolling and scrolling to find a picture.