Boomi CEO re-defines Customer Experience (CX) in unique yet impactful ways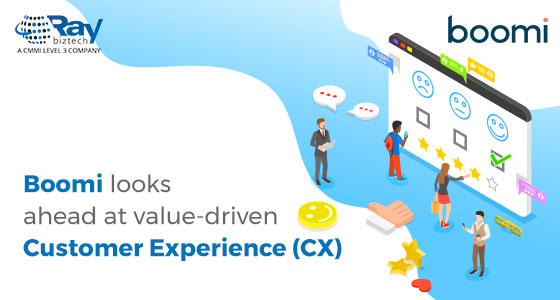 The Boomi platform has extended much beyond connecting processes and data, to enable organizations to scale up and drive businesses even faster. According to the recent interaction between Boomi CEO Chris McNabb and Director of Solution Consulting APJ David Irecki, Boomi is already reaping strategic benefits in Australia, with a key focus on developing smart cities along with the significance of data governance; in addition to striking the right chord in terms of data privacy, as well as improving overall customer experience.
McNabb revealed Boomi is currently working with clients across the energy, retail, higher education, and federal services (government). This has helped the firm develop its core competencies and ramped up resources for taking up similar more challenging projects down the line.The platform could now effectively connect as many as 15 SaaS applications, as the number of typical integration points has been on the rise, McNabb observed.
Prospects in the Asia-Pacific
Boomi is now strongly placed across the region, after having made a humble start with Australia and New Zealand, transforming into a leading player in a short span of time.McNabb said their efforts resonate with modern-day technology requirements of client firms, and that Boomi was delighted to be the part of their digital transformation journey.
On the other hand, David Ireccki noted time-to-market, ease-of-use, and speed-to-value as some of the most vital critical success factors that help a technology player strengthen its footprint. Customer Experience (CX) remains one of the crucial digital transformation ingredients for technology disruption in the Asia-Pacific region, he stated.
Initiative for 'smart' cities
Organizations can benefit from value-driven integration services in the government (or federal) sector too. Continuing his discussion, McNabb reportedly cited the example of EPA Victoria waste removal department, which could be integrated with relevant systems to communicate in real-time about a trash leakage to be cleaned up at a specific location.
On the other hand, Boomi also worked on asmall-time town project in the US, where in their nominal and cost-effective sensor-based light systems were integrated with a minimal effort to warn about imminent accidents, and optimize overall traffic. As opposed to EPA Victoria, the American town did not use typical drones but was phenomenal in its objectives.
Based on the above two scenarios, McNabb said that to excite or engage customers, an innovation might not necessarily be big or upscale. It could start from something tiny or small that could bring satisfaction and thrill to the customers.
Personalization and Privacy
When it comes to technologies that store, transmit, and utilize personal data to deliver customer experience, McNabb opines there should be a fine balance. He cited the example of driverless cars that can remember personal choices powered with voice recognition. Users, down the line, might want to restrict usage of such data and prefer that be forgotten.
As part of data protection norms, technology firms are required to give users discretion on how their data is being utilized and managed. Those regulations concerning privacy are increasingly getting stringent. Boomi incorporates such provisions into its range of solutions and advanced versions for older releases, and has stood first in terms of compliance with GDPR guidelines from day one in Europe, McNabb underlined.
CX in Higher Education
Customer Experience can be taken to a different dimension in the field of education. The University of Melbourne, for example, has leveraged IoT to determine the number of students' intake and allot lecture halls keeping in view the target audience enrolled for its courses.
Steve Nuttall, Head of CX Research agency underlines IoT in education domain serves the dual purpose of helping the organization (campus) to streamline and utilize the available assets more effectively, as well as benefit the end-customers (students) in terms of higher education that is more value-added.
About Raybiztech
Raybiztech is a leading global Information Technology (IT) Services and Solutions, a CMMI Level 3, ISO 27001:2013 Certified Company. We are a Member of NASSCOM, HYSEA, NJTC, and AIIA. Raybiztech offers comprehensive end-to-end IT Services for Business Application Development, Enterprise Solutions, Enterprise Collaboration Services, Testing and Quality Assurance Services, Cloud Computing and IT Infrastructure Management to organizations in the Banking & Finance, Insurance, Healthcare, Manufacturing, Retail, Media & Entertainment, Leisure & Travel, Telecom and Energy & Utilities verticals as well as Independent Software Vendors.